Greetings dearies,
Nosa's Paintings have been on my mind! MAHS is not just team "Made in Nigeria/Africa" but also team "Made by a Nigerian/African". In everything we do we will love to support and showcase our talents and businesses (hashtag OurBusinessesAndTalentsMatter). Hence, this post is dear to me as you probably already gathered from reading the MAHS Story. Today we will focus on the chronicles of a Nigerian craftsman named Nosa Umaigha in Black & White. You can find him on instagram @nosabng and his Facebook Page Paintings By Nosa
Nosa is what you would call an all round art lover because asides from painting, he is into music, video production, photography and design. Comes as no surprise that he is a Director in BNG Innovates. The gallery shows seven of my favourite paintings by him which you can scroll through.
I can just imagine using some of Nosa's Paintings to decorate in key focal points in either a black & white themed room or African inspired home or in a study room or office or reception hall even a boutique! Before I turn interior decorator on you. Have a lovely day and hope you got some inspiration.
Kisses,
Lady P
You can encourage us to write some more by Subscribing, Following, Liking, Commenting and Sharing. It takes less than a minute 😀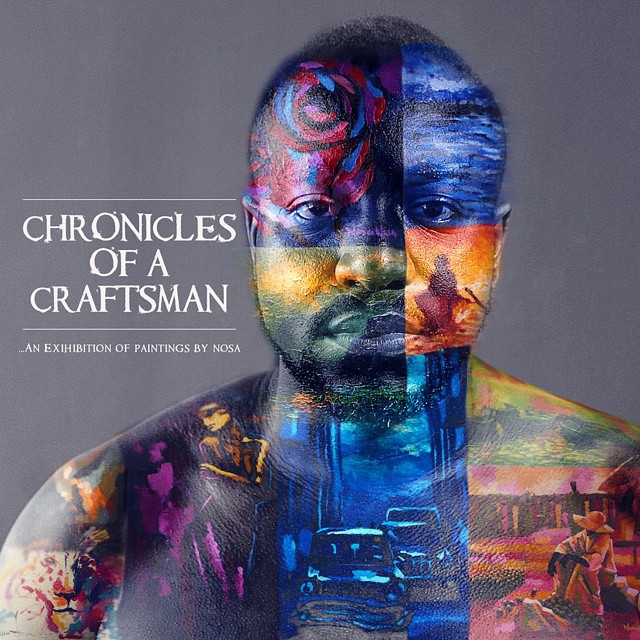 [jetpack_subscription_form title="Keep Up with MAHS!" subscribe_text="Sign Up and receive email notification updates of All Things MAHS from free Giveaways to Promotions and Blog Posts!" subscribe_button="Sign Me Up"]
[wp_ad_camp_1]