Hi dearies,
This post has discusses my recent hair experiment. Before we continue, I hope you are having a relaxed bank holiday like I am. So, I don't have a laptop yet but I decided I can still do quickie posts from my iPad! Last week Sunday a friend of mine proposed to his sweetheart at the beautiful Kew Gardens. I kept my outfit casual (flared high waisted jeans + crop top. P.S. There was no belly on display #justsaying).
I recently decided to get a bag particularly for work and I invested in Temilade's (my childhood friend) brand; T.T.DALK. The bag easily handled my ipad, makeup bag and purse (plus all the other extras you find in a lady's bag). I think I was able to get away with carrying this business bag in a casual setting because it's unisex. I thought the Prada refillable perfume looked cute dangling from it's chain on the bag 🙂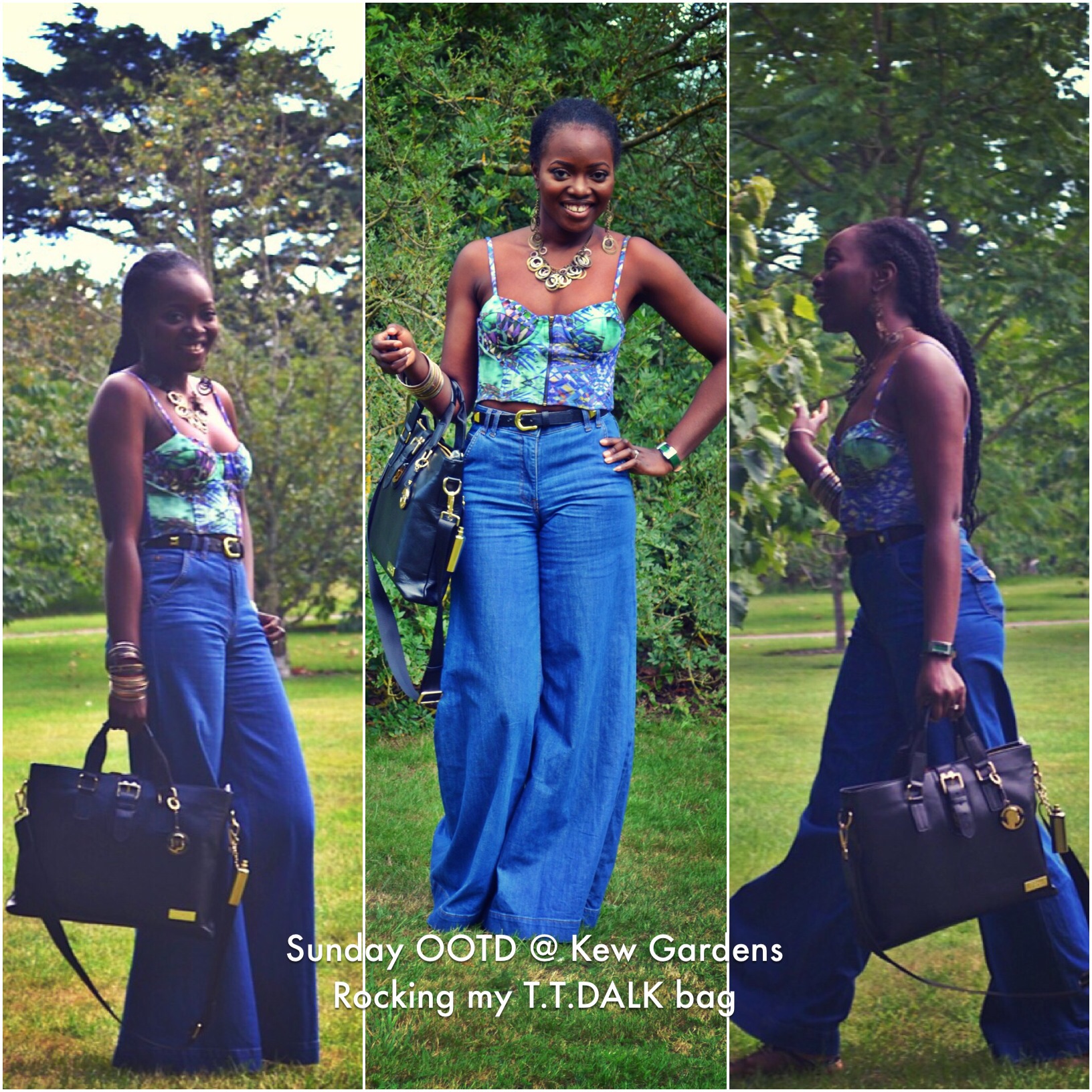 Yesterday, decided it was time to wash my hair. As some of you who follow my posts know, I experience extreme shrinkage. So, I decided to experiment by trying out some curlers that have been in my stash since last year. After washing my hair, I left it damp and simply added some Shea butter followed by the curlers. There was no heat involved in this process, left them in for about 7hours (very uncomfortable to sleep on so I will avoid that next time). I like the results of the experiment because my hair was stretched without heat.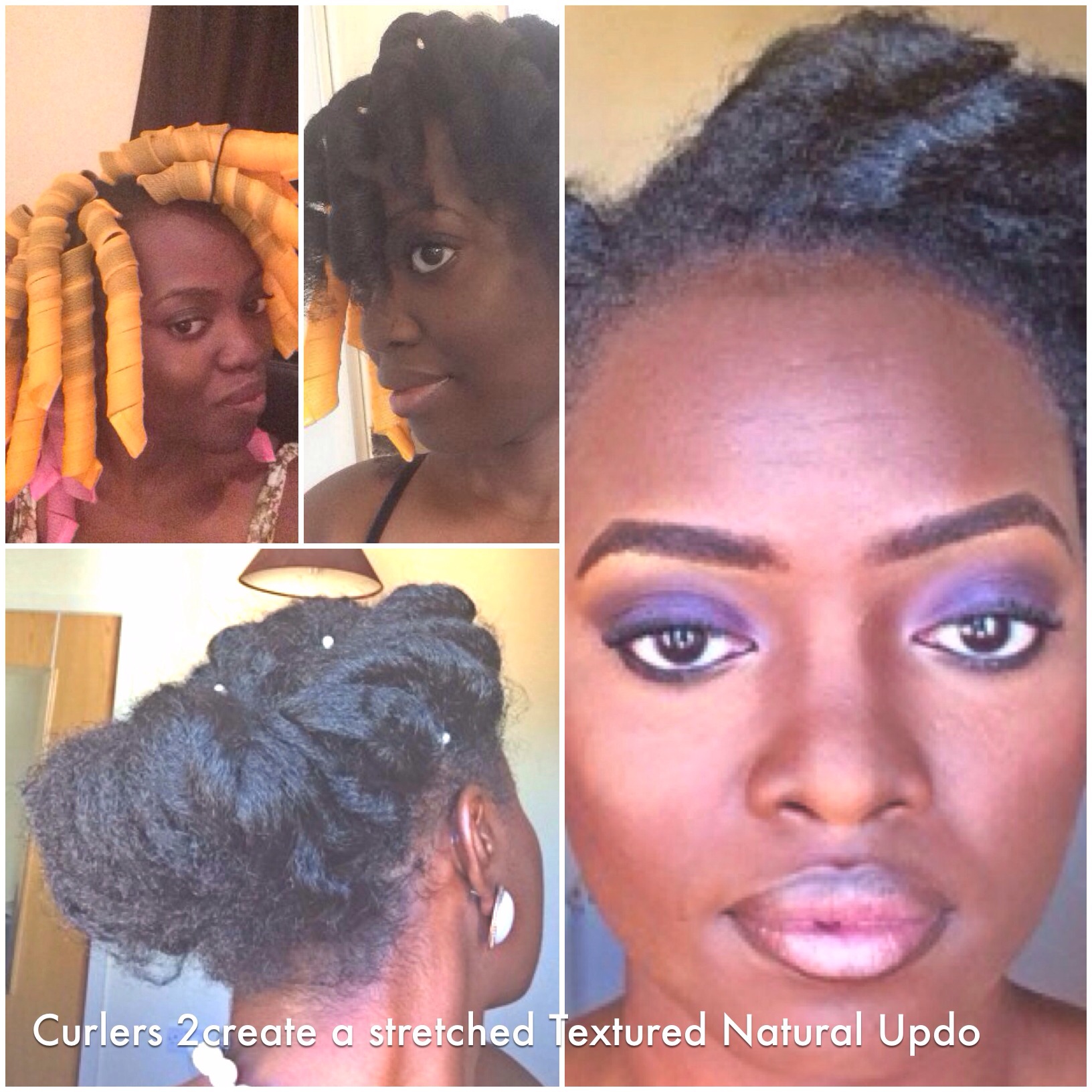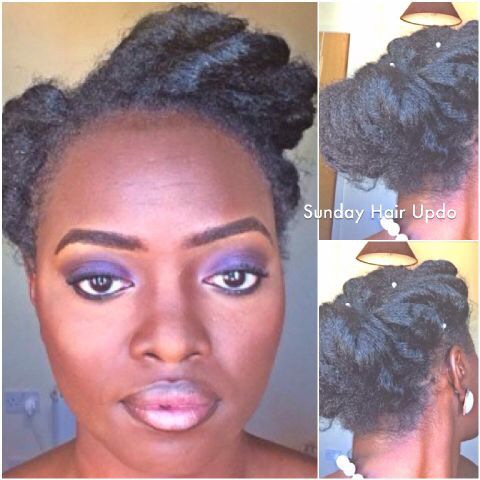 For the full look, after I wore a dress. Today's Sunday OOTD is a dress I wear to work which I decided to rock to church today. I decided to add that DALK jazz to it. If you are a naturalista, guess you could use this as a source of inspiration for that professional look. I liked the texture I got from the curlers, very different from my 'konk' Naija texture. The Versatility of natural hair always makes me smile.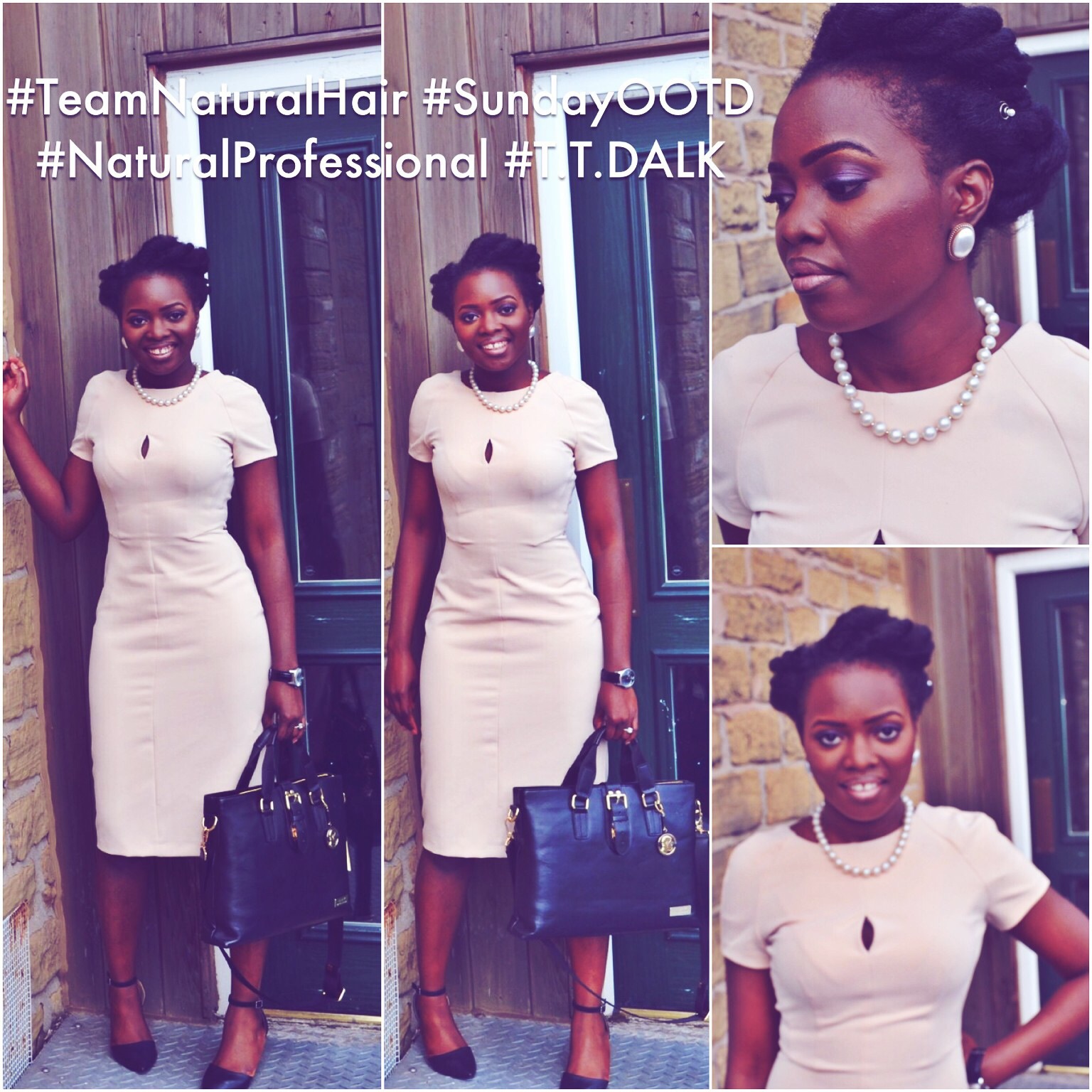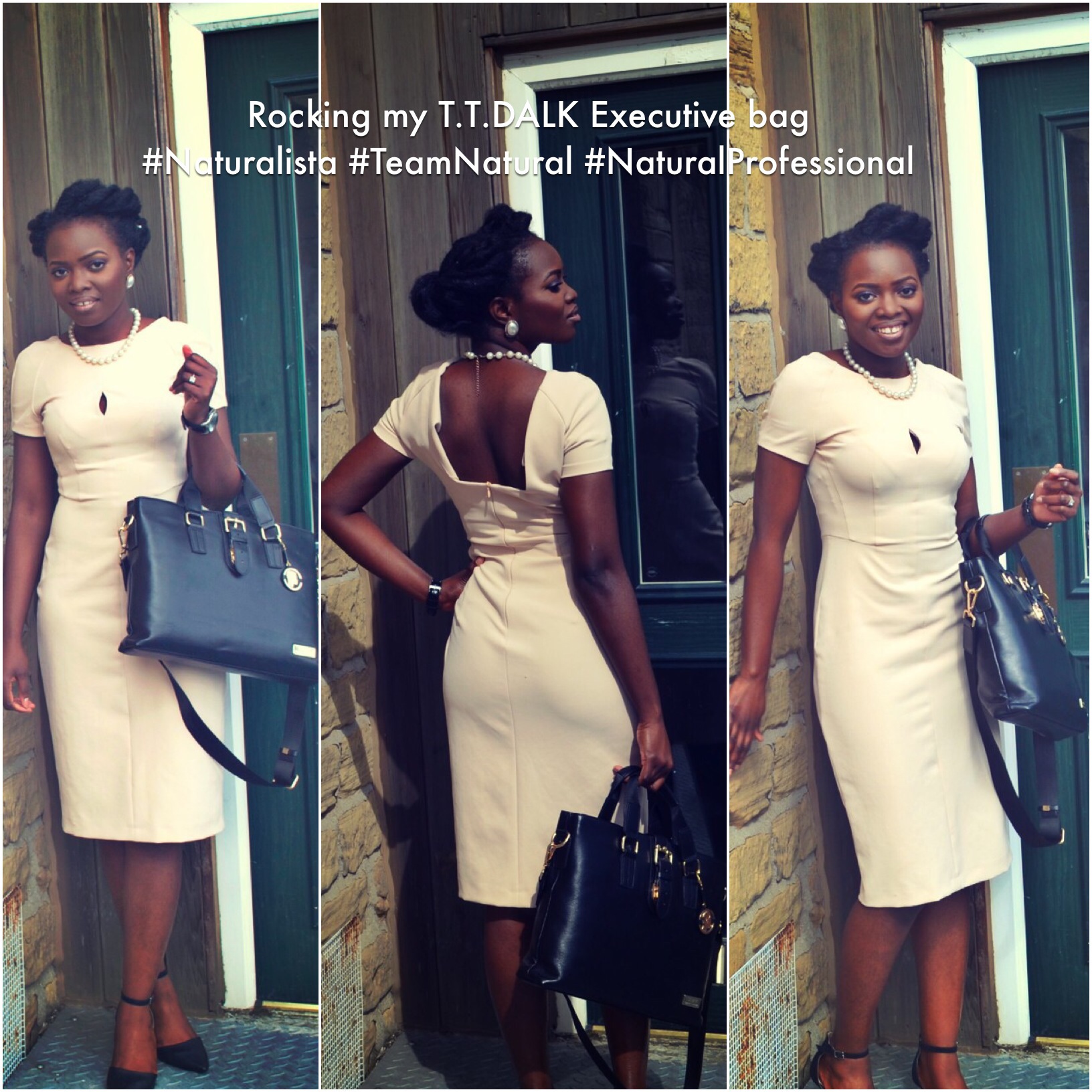 I had a leopard scarf covering my back throughout church till I got back home. Well, that is it for now. Have a fulfilled week.
Kisses,
Lady P.
P.S. Happy Wedding Anniversary to my Darling Temiloluwa and her hubby! Many more in Jesus Name.
[jetpack_subscription_form title="Do Not Miss Out!" subscribe_text="Sign Up and receive notification updates of Blog Posts, Subscriber Giveaways and Promotions!" subscribe_button="Sign Me Up"]
[wp_ad_camp_1]