Hi dearies,
I hope your having a great day. Today I will be paying special attention to the Almighty White Shirt. I feel white shirts are under-rated. Trust me, this is one classic that can never get old! Looking stylish is not about trends or how expensive the item is but about using tried and tested formulas. One formula that fits every body shape and skin tone has got to be a white shirt or blouse. It can be styled in so many different ways. Let me show you quickly how I wore my work outfit of the day (cannot believe my face was not oily by the end of the day and I even had the strength to take pictures lol).
Fun Fact: White signifies purity, integrity, innocence, wholeness, completion, neutrality, equality, independence and perfection. This is the colour for starting afresh.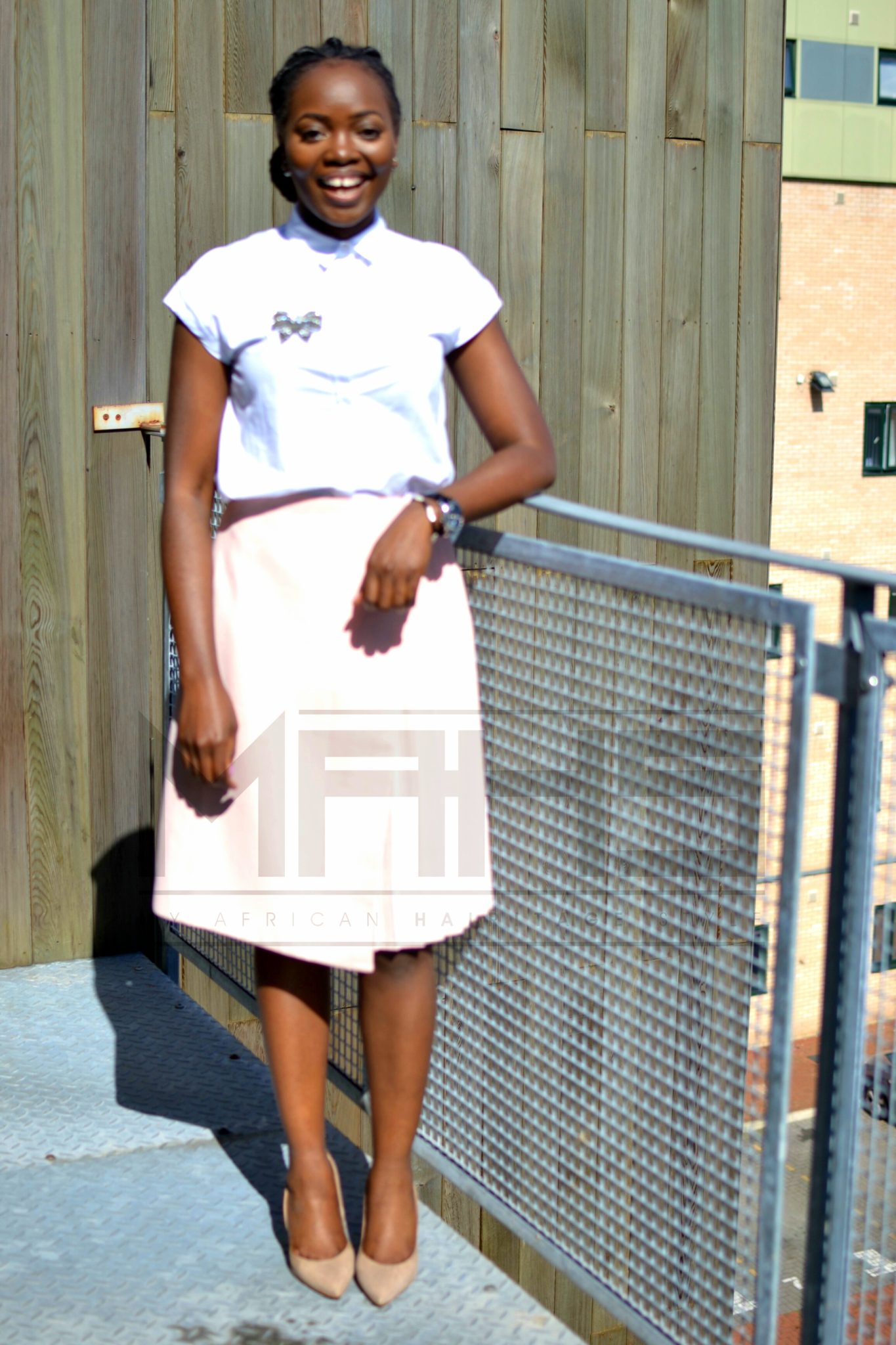 I wore the white shirt with a pastel pink pleated skirt and styled with nude/beige heels.
Fun Fact: Pink is considered the colour of care, love and romance. It is calming. Pastels particularly are soothing, relaxing and open.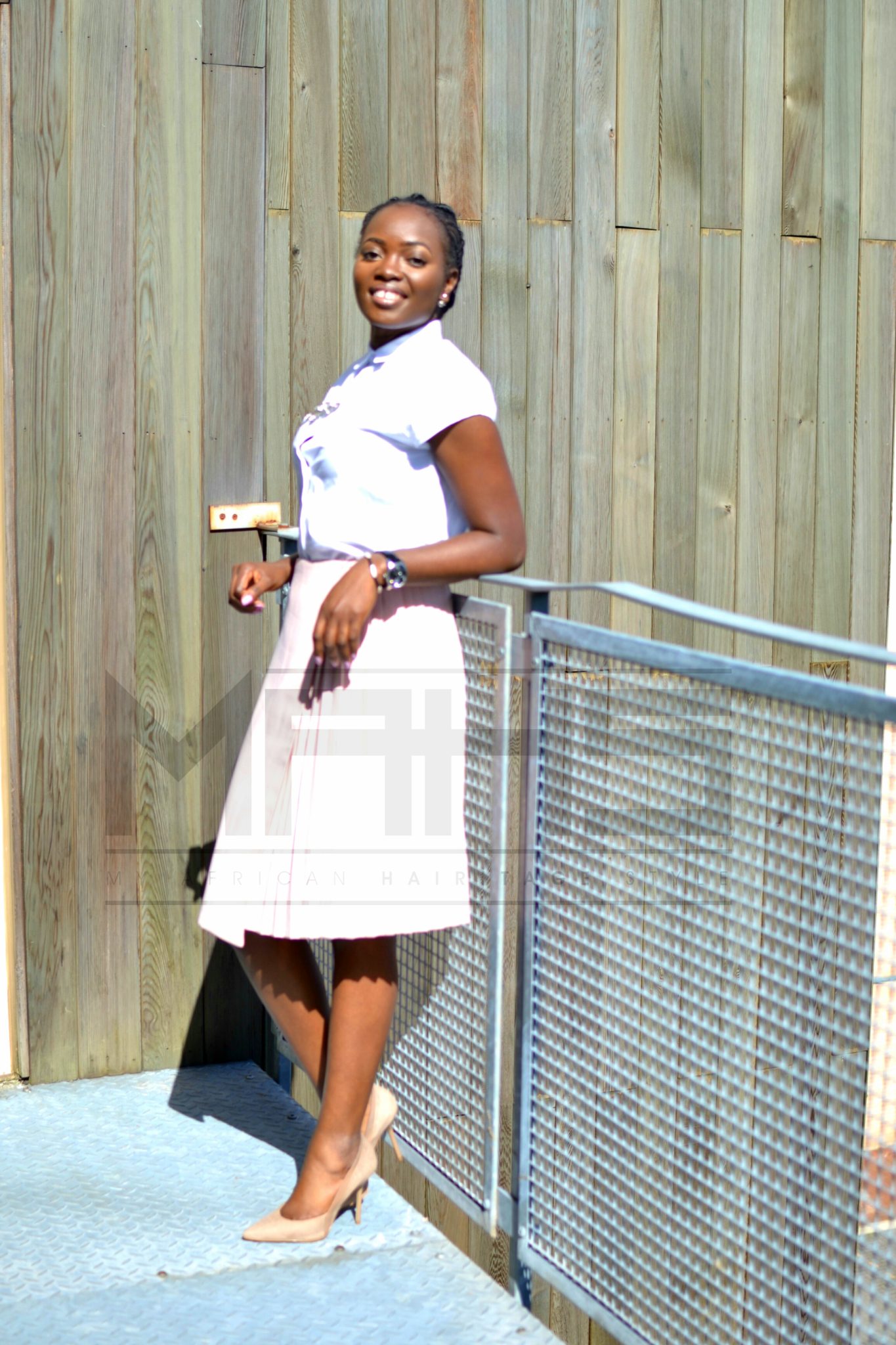 My afro hair is in a protective all back plaited style. It definitely saves me a lot of time especially in the mornings as I do not have to worry about having to style my hair.
Fun Fact: Beige (brown family) is practical, constant, reliable, loyal, conservative, approachable and friendly.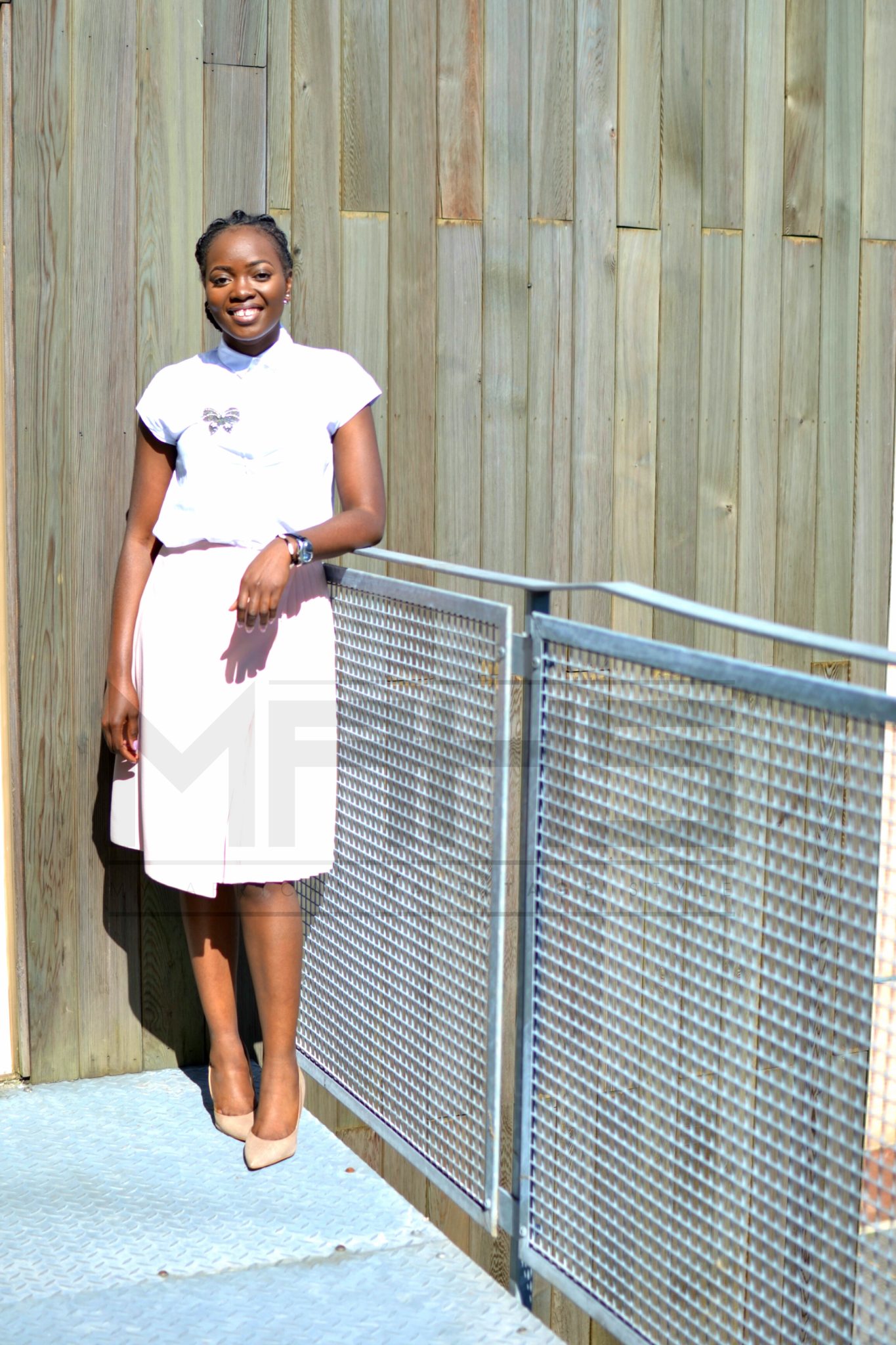 I would definitely say that a white shirt should be in everyone's wardrobe. It saves the day and goes with every colour! Let me know what you think or how you would style this look. Have a fulfilled week.
Kisses,
Lady P.
Please show your support by Subscribing, Following, Liking, Commenting and Sharing.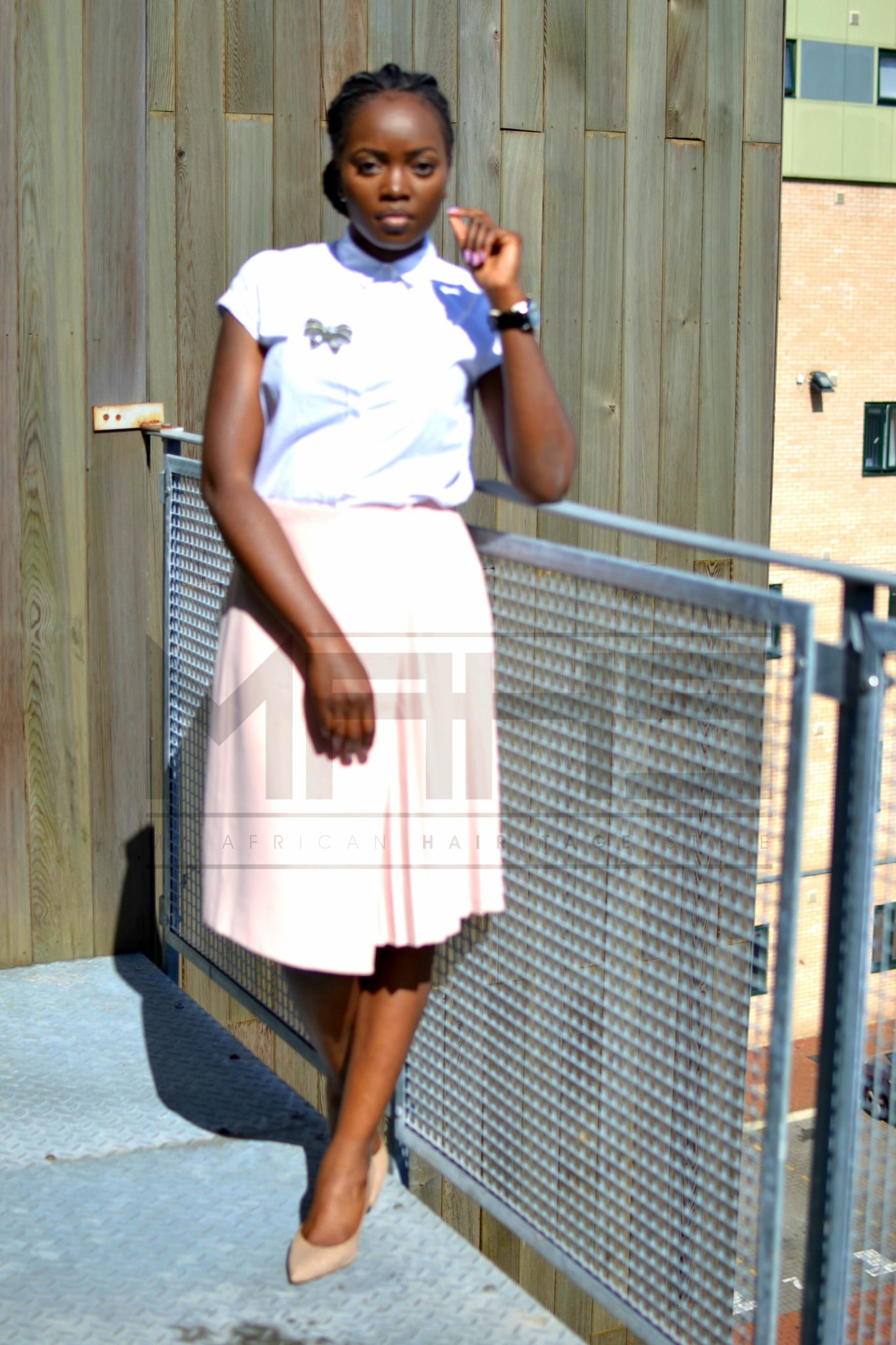 [jetpack_subscription_form title="Keep Up with MAHS!" subscribe_text="Sign Up and receive email notification updates of All Things MAHS from free Giveaways to Promotions and Blog Posts!" subscribe_button="Sign Me Up"]
[wp_ad_camp_1]