Hi dearies,
It is a MAHS x Tianna Sagoh! Really missed writing and health wise I can now write. As you know here at MAHS we are pro African. You will be seeing MAHS x Tianna Sagoh fashion collaborations. Our task was to style our print fabric outfits for an outing and take a "look away" picture (see below).
I wore the MAHS x Tianna print Skirt in the UK whilst Tianna wore her MAHS x Tianna print dress in Nigeria. International twinning I call it lol. Did I mention Tianna is definitely one of my top dressmakers otherwise we would not collaborate duhhhh. Quite a number of the Made in Nigeria wear I rock is made by her and it finds its way to me in the UK.
I thoroughly enjoyed styling this outfit with a denim shirt, Niger Delta (African) cap typically worn by men and colour block platform heels. Team Wear African and Buy African. Would you have styled this differently?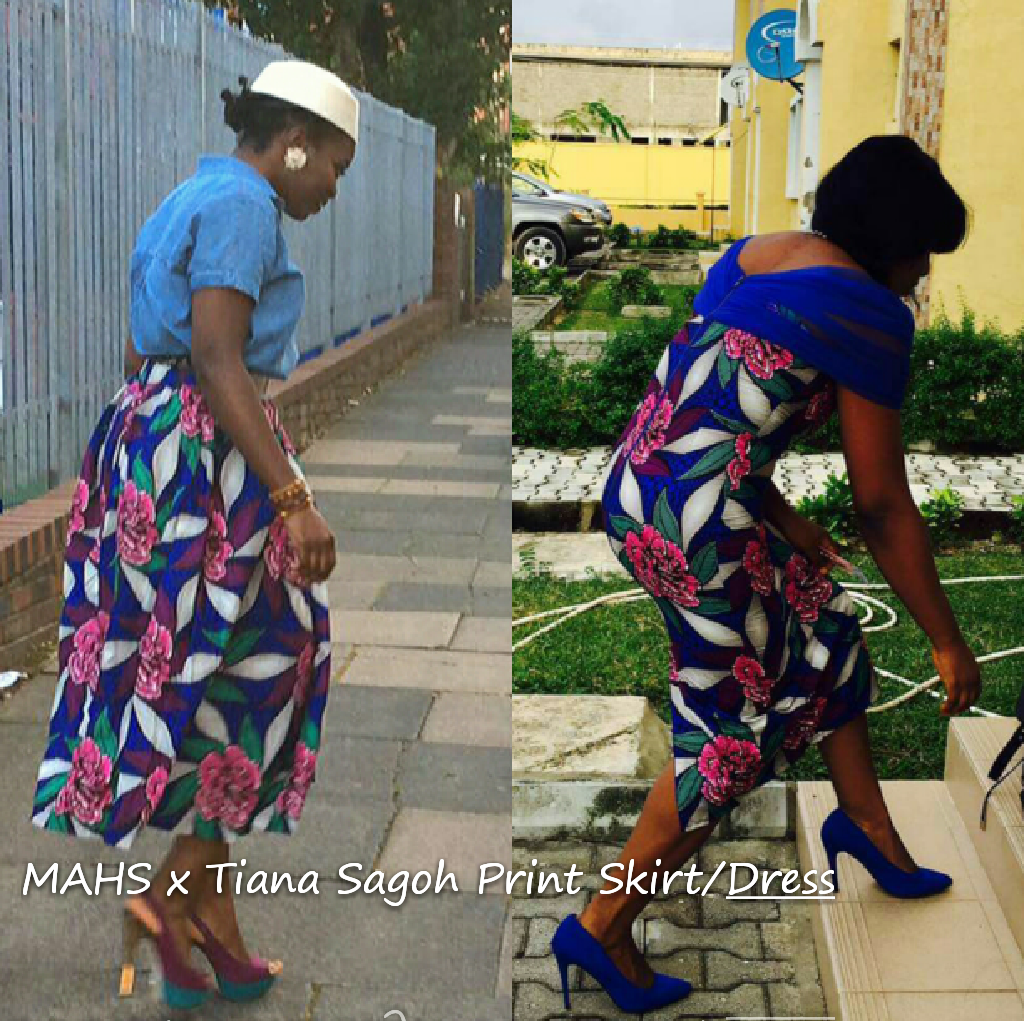 Kisses,
Lady P.
Please show your support by Subscribing, Following, Liking, Commenting and Sharing.
[jetpack_subscription_form title="Keep Up with MAHS!" subscribe_text="Sign Up and receive email notification updates of All Things MAHS from free Giveaways to Promotions and Blog Posts!" subscribe_button="Sign Me Up"]
[wp_ad_camp_1]