Welcome dearies,
Agbada! This is an African Attire which is characterised by being loose and free flowing. It is all about Fascinating that Agbada today. Pardon my manners, I went straight in. Happy New Year and Glory be to God! This is our very first post on our .com domain!! Thankfully we were able to move some of our posts from the old site. We decided partly due to requests for videos on some hair care topics and growth that sharing the MAHS experience should not be limited to just friends and family (yes, we are working on that). If you are reading this then I am urging you to please have a look at our new environment. I always love to hear your feedback! Whilst you are at it click subscribe at the end of the post (if you are not yet subscibed) and share with family, friends and 'frenemies' lol.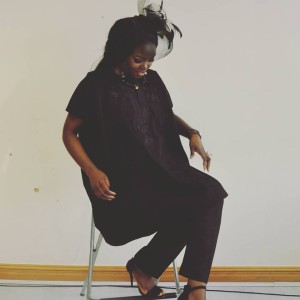 Agbada Outfit of the Day
Now to my Agbada outfit of the day (OOTD) which almost feels like Part 2 of the Gambian Connections post. You guys know how I love to add my twist to things even if it is just one accessory. I was blessed to rock what Nigerians would call a mini Agbada also known as Danshiki to church. Agbadas are originally worn mostly by Nigerian/West African men. I decided to keep it very simple but the inner classical RCCG (The Redeemed Christian Church of God) girl craved a hat for some drama. Hence, I thought "why not style this outfit with your mini fascinator!" Funny how childhood memories of being in an African church wearing them 'Mummy G.O' style hats, berets & scarfs can also influence ones sense of style.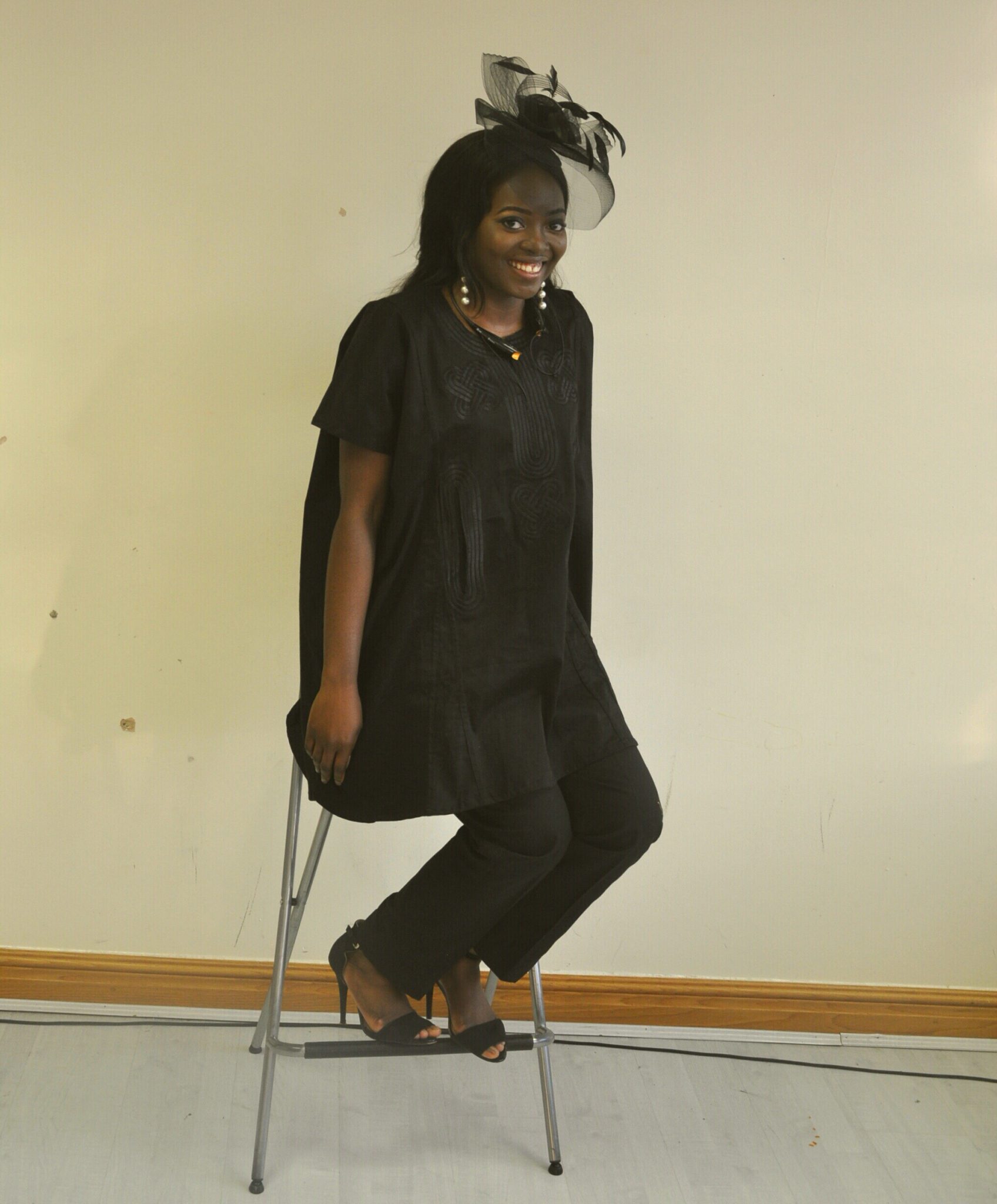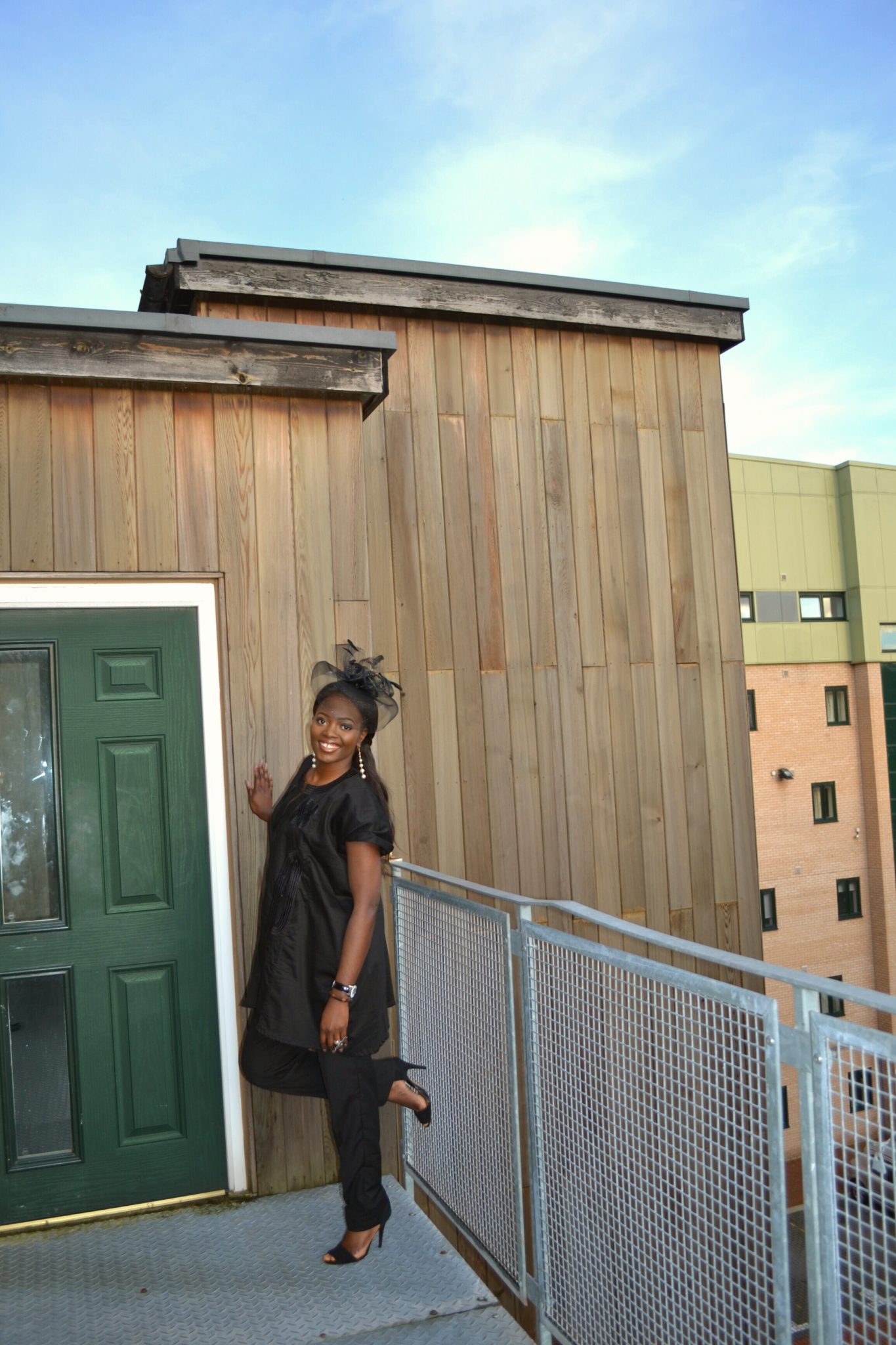 And that is how you fascinate that Agbada! In the words of Tosin Obalade "I think you just started a trend". By the way, did I mention she is the lovely CEO of Zere Fashion House who sent this Agbada of mine! MAHS appreciates hardworking entrepreneurs everywhere, may God bless the works of your hands. As for my hair, my natural hair is safely tucked under my wig for this cold winter months. Would you rock an agbada? Have a fabulous week!
Thanks for stopping by,
Kisses,
Lady P.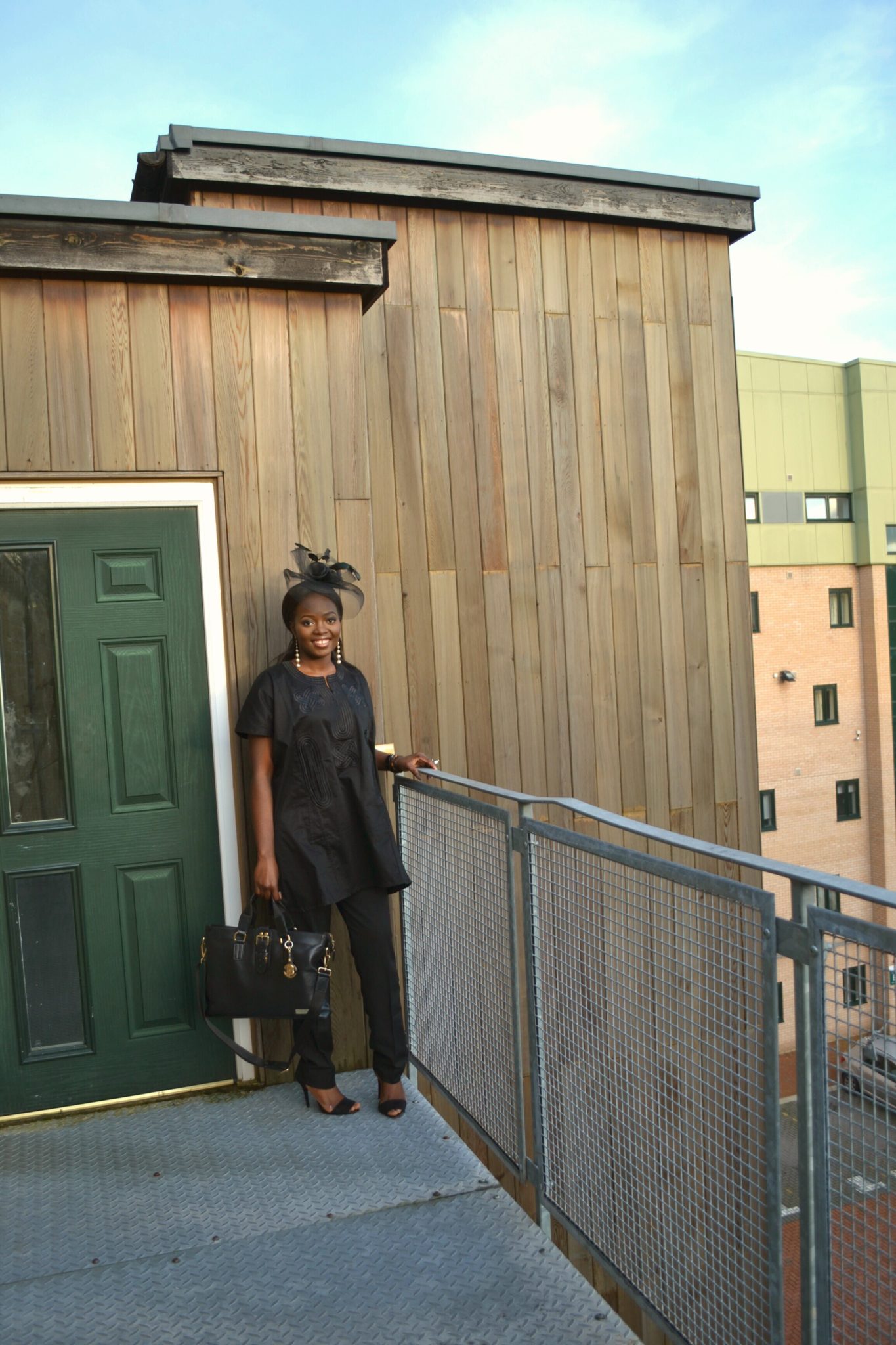 Please show your support by Subscribing, Following, Liking, Commenting and Sharing.
[jetpack_subscription_form title="Keep Up with MAHS!" subscribe_text="Sign Up and receive email notification updates of All Things MAHS from free Giveaways to Promotions and Blog Posts!" subscribe_button="Sign Me Up"]
[wp_ad_camp_1]