Hi dearies,
HAPPY NEW MONTH! I was on the phone to one of my besties in America (shout out to Miss A.I Omolayo) and I shared some of my private written thoughts. Then I realised I needed to share this one with you (yes, you!). My blog has always focused more on hair and style even though there's an inspirational section. Before all of the many things I am, I am a Child of God and Christ Follower first. Without this identity I cannot fully function to my full potential. This is the source of my drive and my strength. I have tried it without it and trust me it just wasn't the same for me. I have come to the conclusion that everything else can go but this one identity must remain. I know I have non-Christian followers, this is an expression of my inner-man beyond hair, beauty, lifestyle and fashion. This is definitely not a crowd pleasing topic. You can tell I am a true Nollywood (Nigerian movie industry) fan by the title lol. At first I titled it 'Sin Conscious, Heaven Conscious' but 'Last Bus to Heaven' did it for me.
If I am going to share this thought process of mine it better be good, right? I have asked myself some questions lately … Am I sin conscious? Do I have the fear God? In the last one week does my life glorify God? Am I Entertaining thoughts and imaginations of sin? Have I Lost my vision of heaven? Do I remember that there is no compromise, zero tolerance as a son/daughter of the Most High (a royal priesthood, holy nation and peculiar people is who I am). Am I a true follower and doer of the Word of God? Prayer – I will not be like Samson who died with his enemies (lesson: do not chill/dine with the wrong people). Though, he killed them it was also his burial ground. I will be a profitable servant by God's Grace.
A believer who calls his or herself a lover of Jesus should not knowingly continue in sin. Please note that using the concept of Grace knowingly to consciously sin puts you at greater risk because it shows you do not fear or regard God. This in turn means you are not a Child of God (there's no middle ground) . The question is am I pleasing God? Anything I cannot do in public I must not do in private.
Sin prevents one from responding to the conviction of the Holy Spirit (put simply, a directionless life). Even worse is having no remorse (this is what made my role model King David stand out. He was genuinely sorry whenever he made mistakes and God saw this in his heart). The fear of God is hating all things that displease God.
Consequence of sin – the longer one continues in sin (things that displease God), the more one is in danger of hardening the heart, the more the heart hardens, the more the anointing and spiritual blessings flow out of your hand. Constant drain of peace and strength is another consequence.
I asked myself further, Do you fear God Preye? Is sin a serious matter to me? Do I think about Heaven? In the words of Dr Olukoya (Mountain of Fire and Miracles Ministries) The Holy Spirit cannot release you from sin without your co-operation (the gift of choice given to man in operation). Prayer – "Lord, if there is any sin in me, deal with it now, in the name of Jesus". In the words of one of my spiritual daddies (pastor Kunle), "encourage yourself in The Lord like David". You will feel a difference. Have a fulfilled week.
Kisses,
Lady P.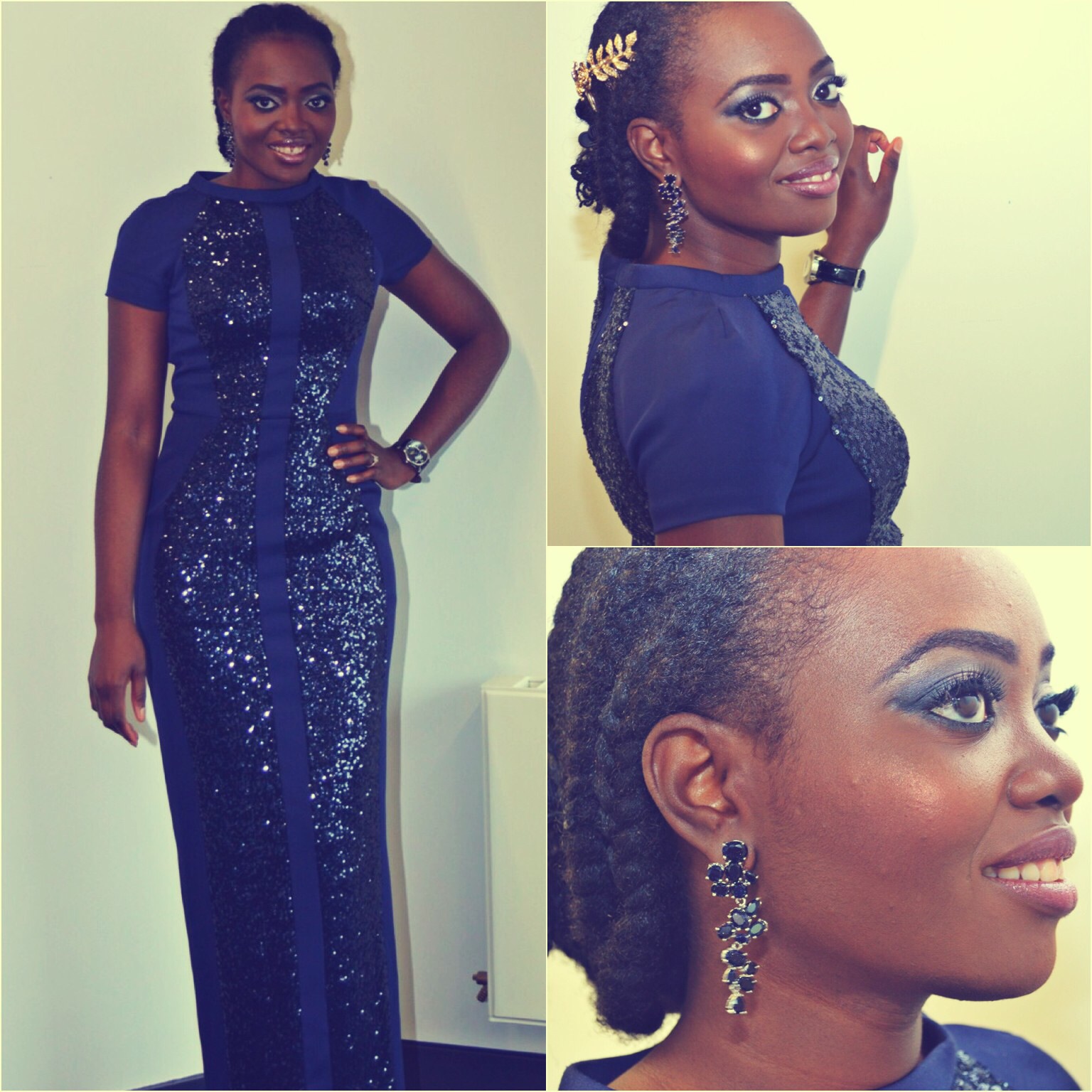 P.S. I need to give honour to whom honour is due (referring to picture). Styled by my friend Omolade Kadiri. Earrings, dress & makeup. Date Night Ready! Gifted!! Did I mention she makes accessories. Those earrings were not shop bought. God bless you dear.
[jetpack_subscription_form title="Keep Up with MAHS!" subscribe_text="Sign Up and receive email notification updates of All Things MAHS from free Giveaways to Promotions and Blog Posts!" subscribe_button="Sign Me Up"]
[wp_ad_camp_1]