Hi dearies,
Someone join me and scream Boombox! The last art post we had was on Paintings By Nosa. Today's craftsman is the son of the King of Kings and the Lord of Lords … Daro Umaigha and it is safe to say he has a creative heart. This multi-skilled gentleman is a Photographer, Cinematographer, Motion graphic, Artist, Musician and Creative Director at BNG Innovates. You know that scripture that states " The gift of a man will bring him before kings…" well he recently lived that because his talent got him before the King (aka The Ooni) of Ile-Ife! Those of you who know my mum know she studied Art at Obafemi Awolowo University in the Ancient City of Ile-Ife!!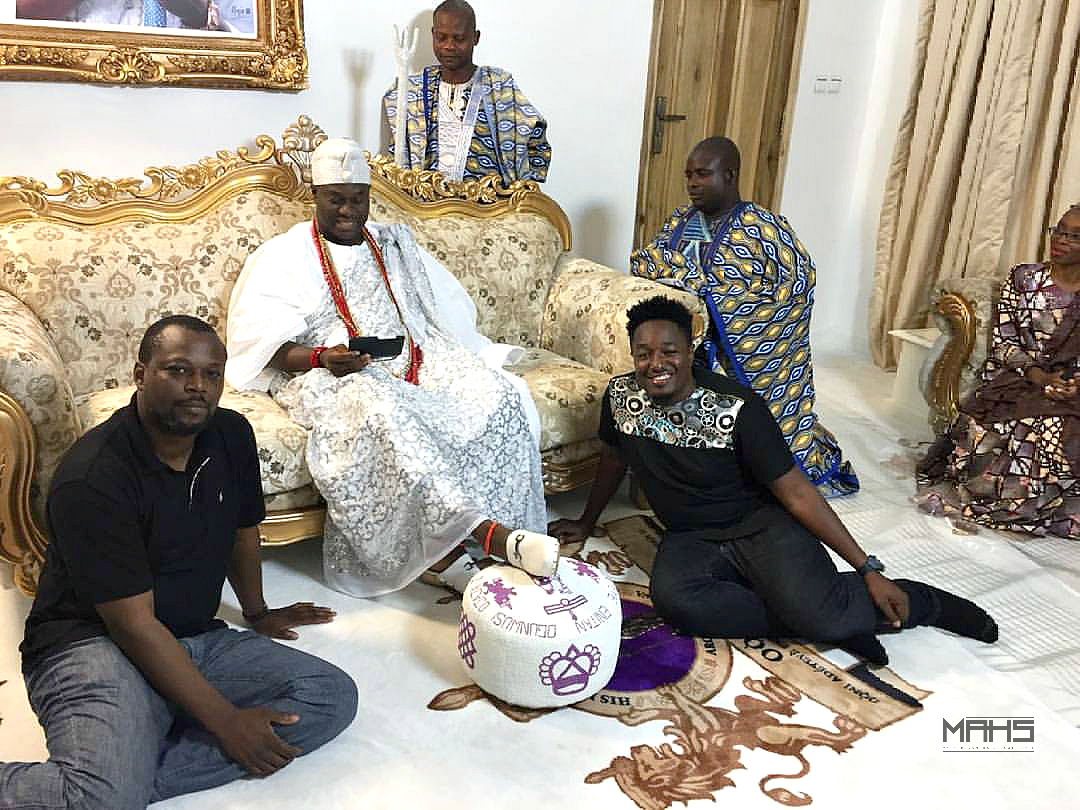 I remember seeing a picture of a painting by Nosa but what struck me was that the individual beside the picture was wearing a t-shirt that was an extension of the painting! Daro had worked his magic with his hands by using acrylic paint to create the beauty on the shirt. If you have lived or visited Lagos you would recognise the buses 🙂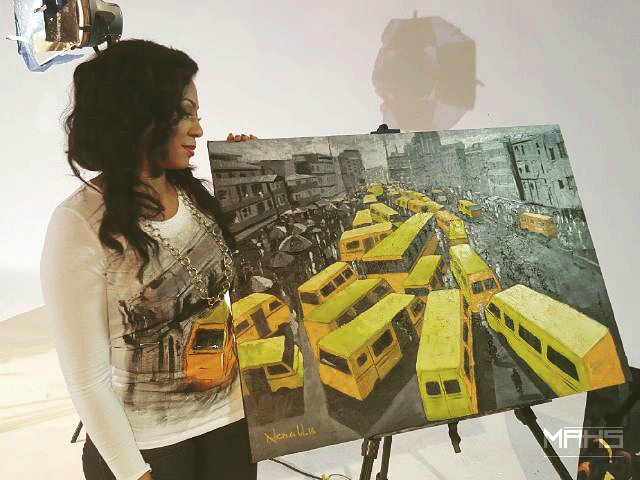 I decided to browse through a couple of his Acrylic Hand Painted T-Shirts under the label Boombox Republic ("Loud and Luvin' It). This was me, each piece had its own personality, vibrant, arty and individual. It brought two things I love together … Art and fashion! Yes, I had fallen in love lol. The next time I spoke with him I said "I know you are in Nigeria but I am getting mine". But, we have some really talented people in this world though!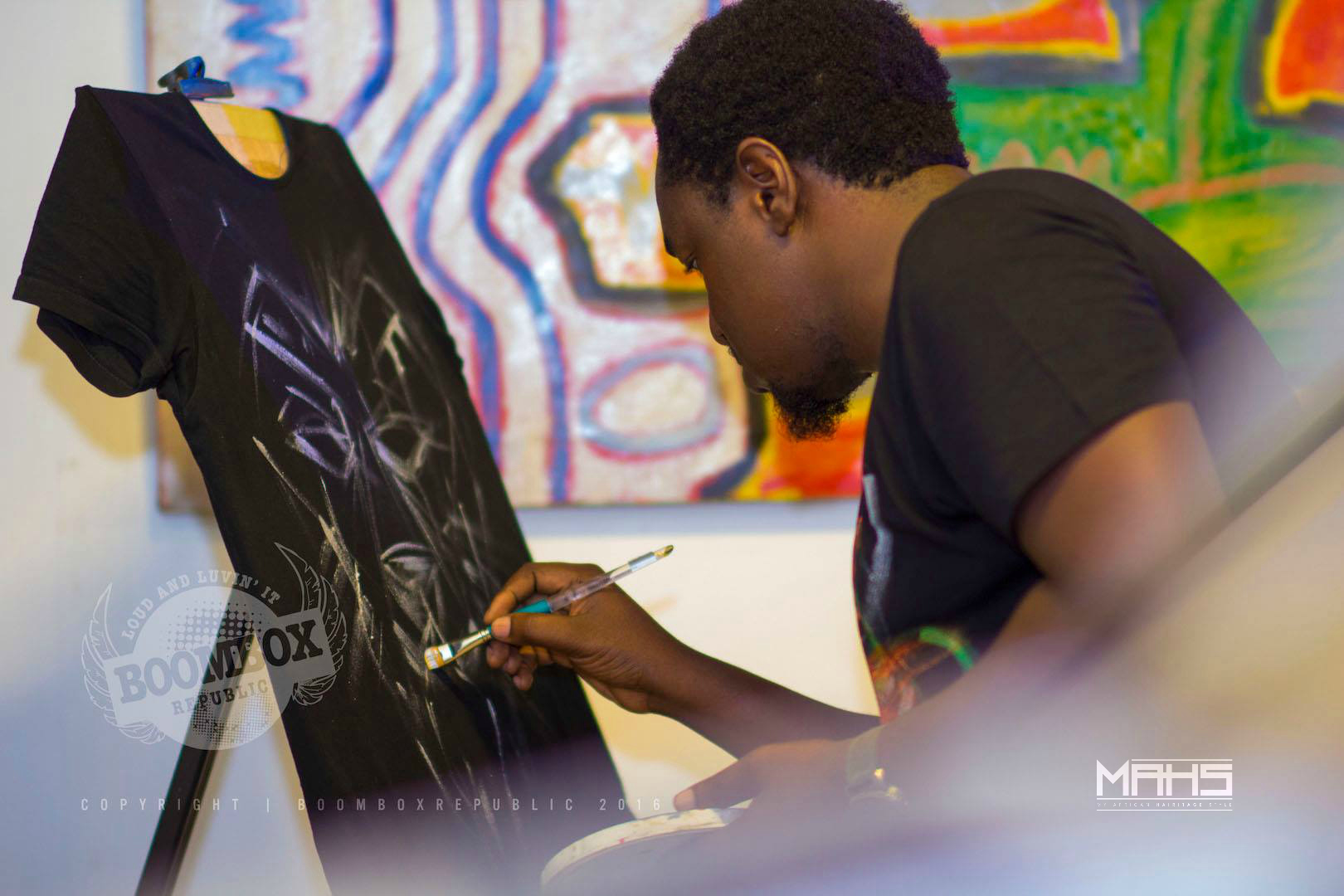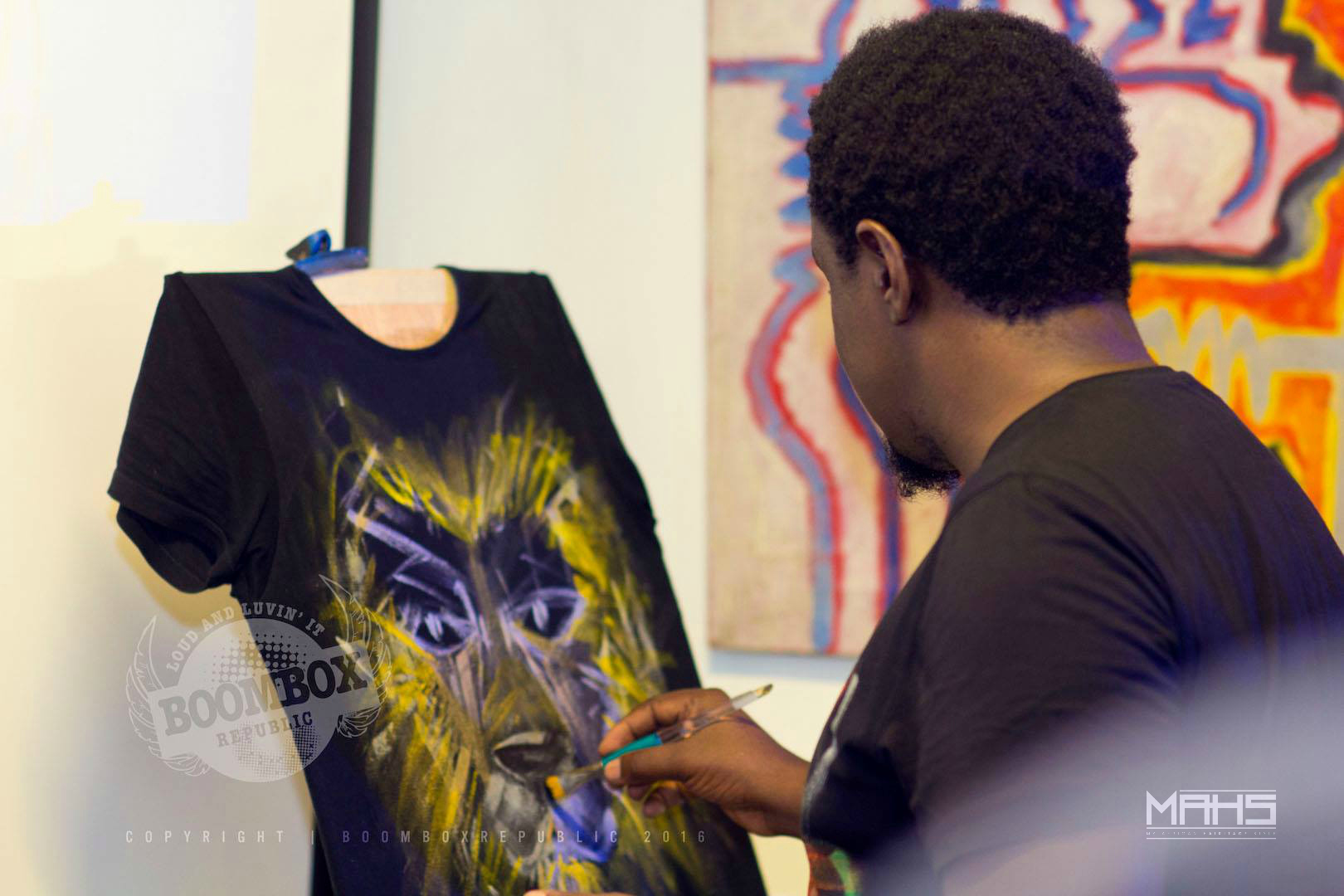 I will drop three more pics from the T-Shirt Exhibition. I am happy to hook you up with your own order if you really love the art work too.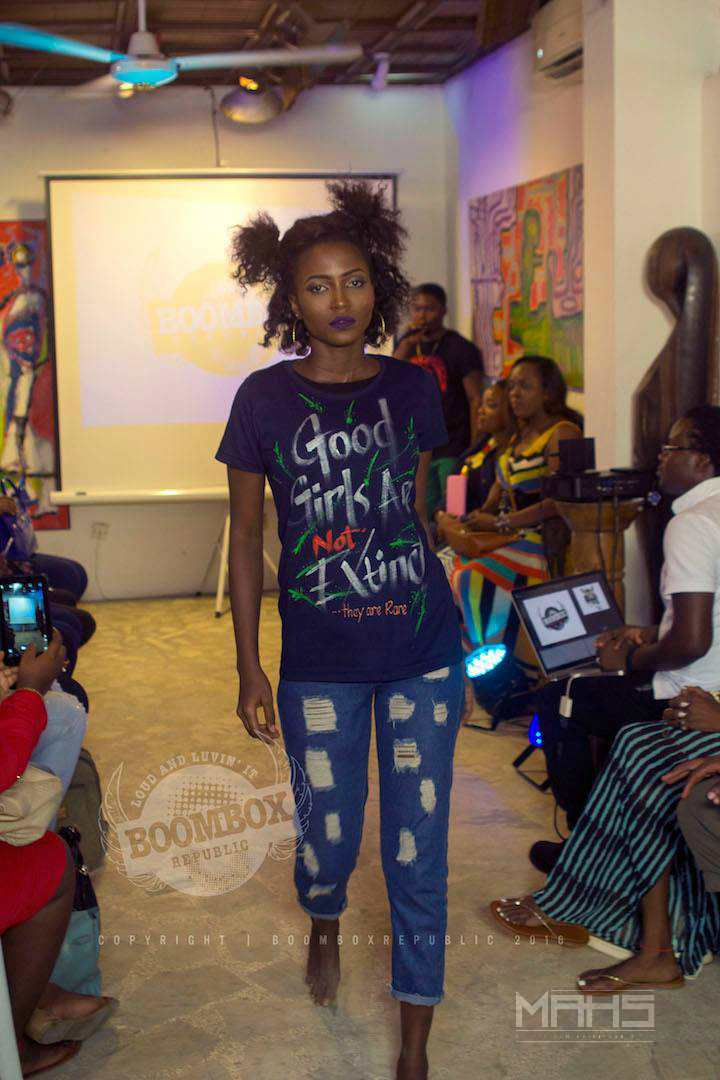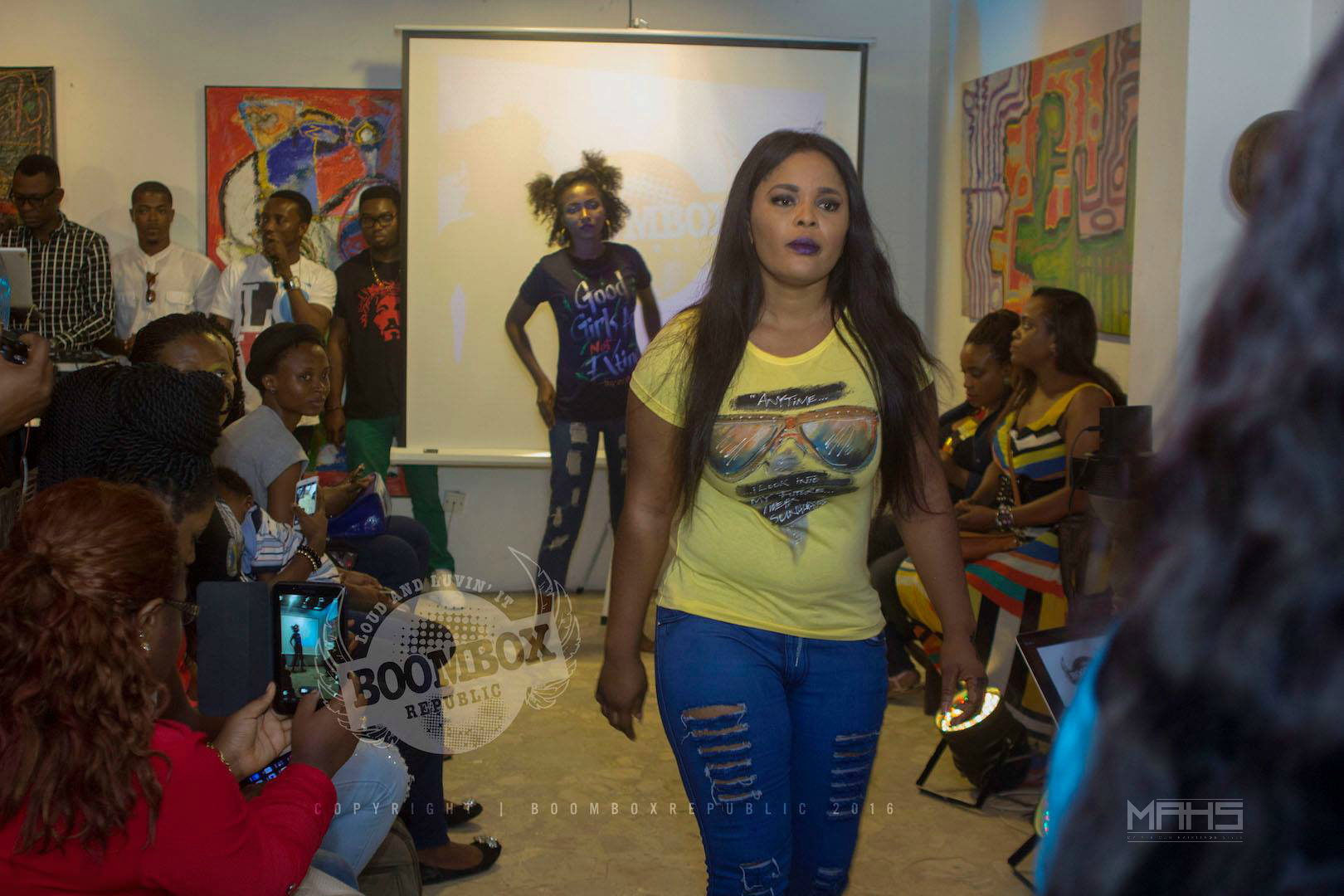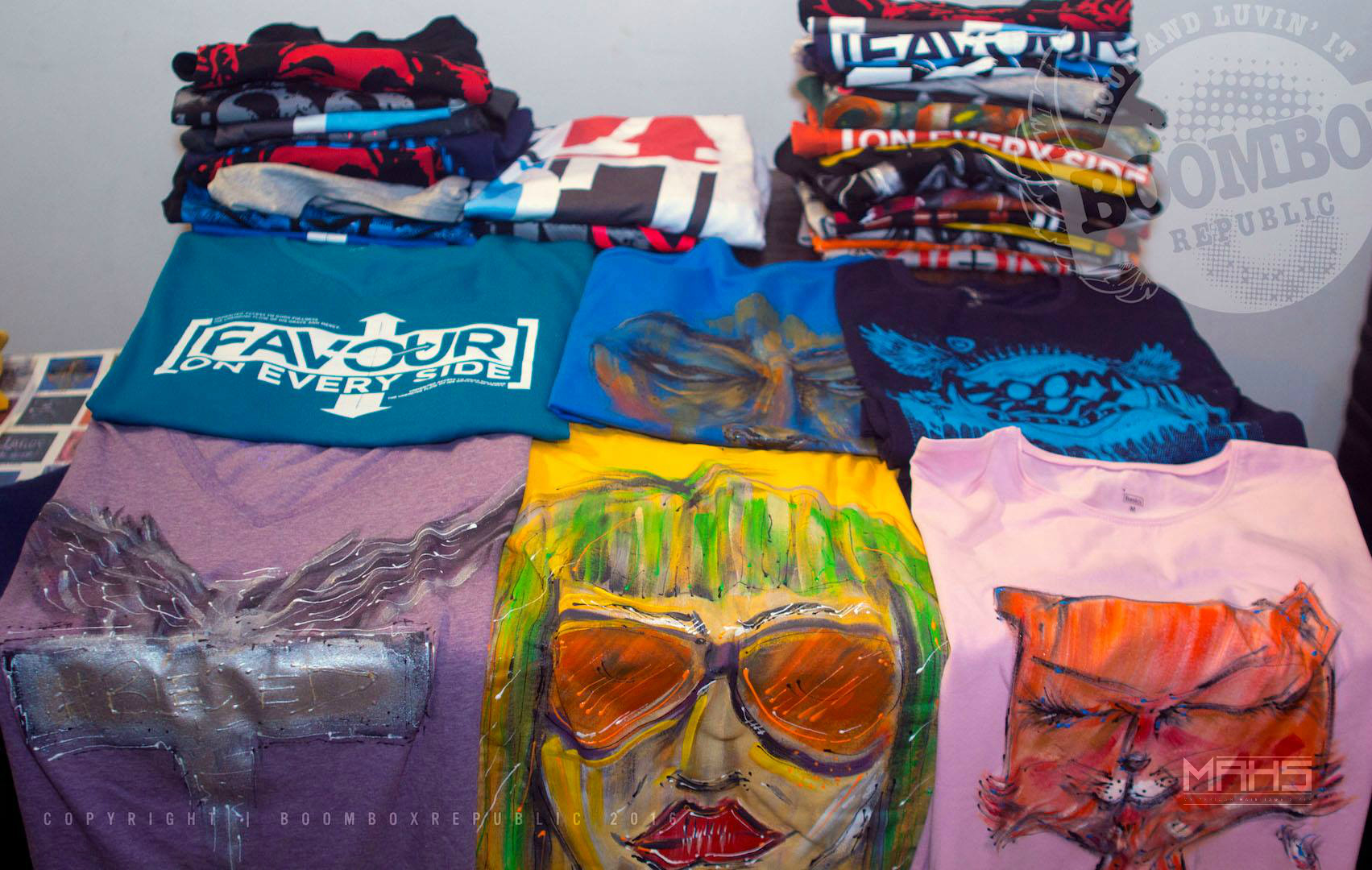 You are wondering if I got my t-shirt! Of course, I did!! And this is how I decided to style mine. Next post, will be a whole post dedicated to my outfit in full colour.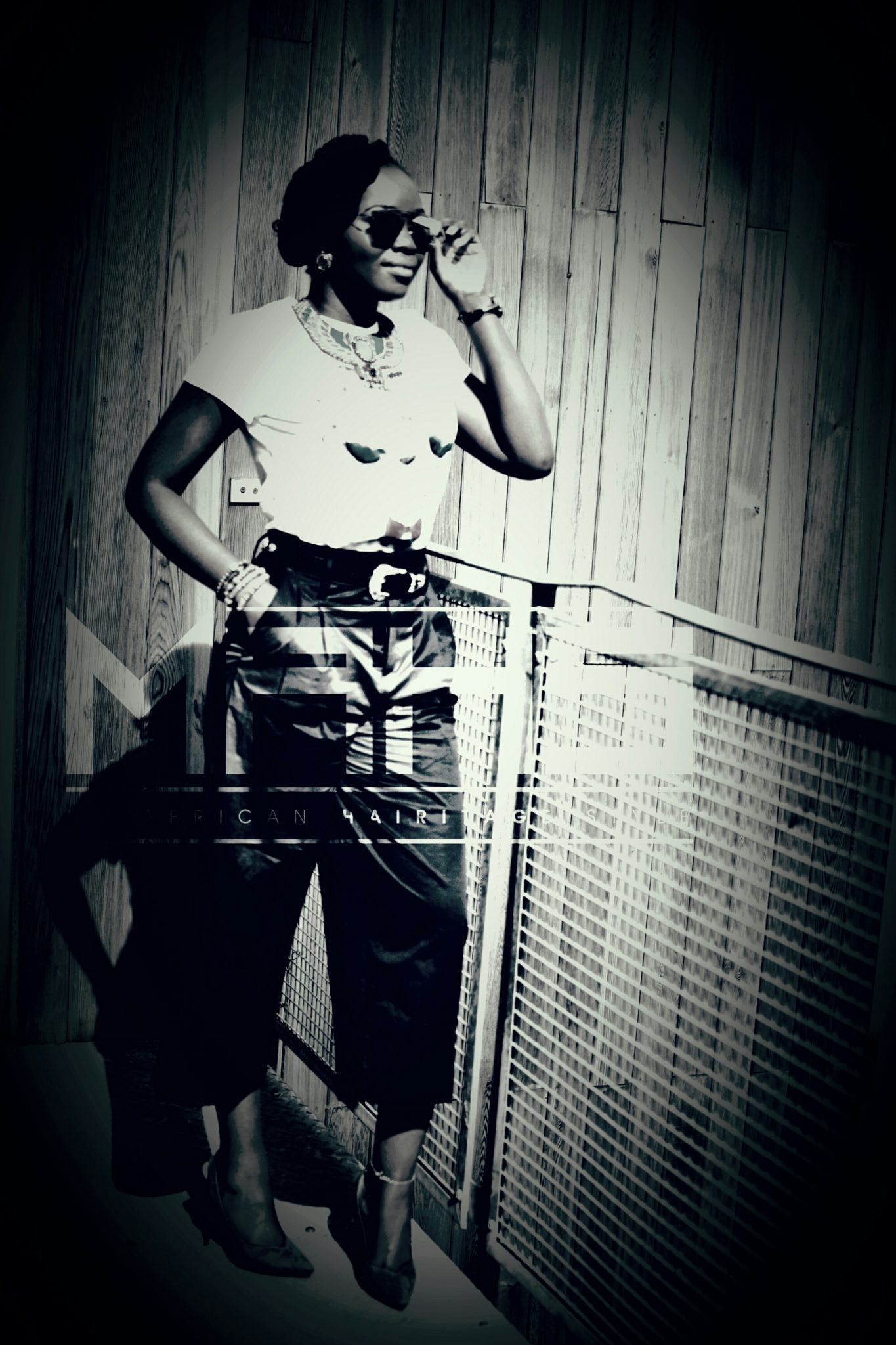 Kisses,
Lady P
You can encourage us to write some more by Subscribing, Following, Liking, Commenting and Sharing. It takes less than a minute 😀
[jetpack_subscription_form title="Keep Up with MAHS!" subscribe_text="Sign Up and receive email notification updates of All Things MAHS from free Giveaways to Promotions and Blog Posts!" subscribe_button="Sign Me Up"]
[wp_ad_camp_1]